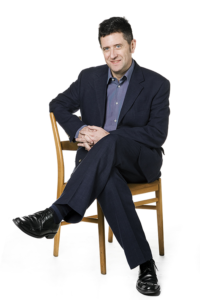 Welcome to my website. I am a British author and journalist. I grew up in London in the 1970s and studied at Leeds University, where I also edited the student newspaper. I enjoyed a peripatetic career on a number of Fleet Street newspapers with assignments that ranged from seeking London's best dry Martini to investigating Nazi war criminals who found sanctuary in Britain.
In 1991, I decided to become a foreign correspondent and moved to Budapest to cover the aftermath of the collapse of communism. I also spent much time in the former Yugoslavia, covering the wars in Croatia and Bosnia. I moved to Paris for a year in 1997 to write a thriller, which eventually became The Budapest Protocol. Over the years, I have worked in more than 30 countries and enjoyed some hair-raising adventures along the way. I now write for the Economist, Newsweek, Monocle, Literary Review, the Times Literary Supplement and many others. I also review books for the New York Times and the Financial Times.
I've written eight non-fiction books and four novels, which have been published in fourteen languages including Chinese, Japanese, Hebrew and Hungarian. These include the ground-breaking Hitler's Secret Bankers, which exposed Swiss economic complicity with Nazi Germany and which was shortlisted for the Orwell Prize; a biography of Slobodan Milosevic, now regarded as the standard work on his life, and City of Oranges, which recounts the lives of Arab and Jewish families in Jaffa, and which was shortlisted for the Jewish Quarterly Prize.
Tower of Basel, my investigative history of the Bank for International Settlements – the world's most secretive and influential financial institution – is published in the US and UK by Public Affairs.
The Reykjavik Assignment, the third volume of my thriller trilogy featuring Yael Azoulay, the covert negotiator for the United Nations, is published by HarperCollins in the US and by Head of Zeus in the UK. The Washington Stratagem, the second volume in the series, is published by HarperCollins in the US and by Head of Zeus in the UK. The Geneva Option, the first volume, is published by HarperCollins in the US and by Telegram in the UK.